A charming 3-stars hotel
Charming hotel in Brittany, the castle of La Ferrière is a 3-stars hotel located at the heart of a great park with hundred-year-old trees and a pond.
The hotel has a swimming-pool, a traditional restaurant and two country cottages.
It is located in Buléon, between Josselin and Locminé.
One cannot visit the castle.
Photos © F. Baslé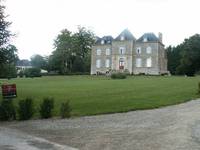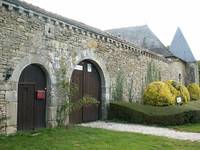 ---