The « Roche de Milgourdy » dolmen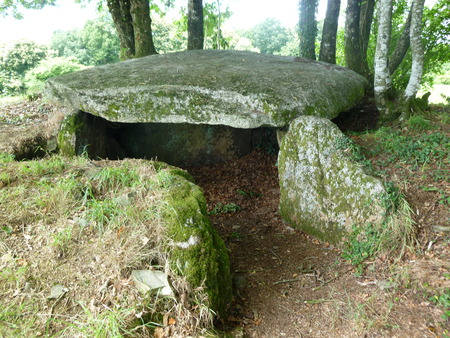 La Roche de Milgourdy is a 35 meters diameter cairn which houses two corridors' dolmen : it is located with a private owner who allows the access.
GPS location : N478157082 W2.6398838
The rocky cluster of Prédalan
In Prédalan, no menhir or dolmen, but naturals rocky clusters. They are at the end of a forest path in Cadoudal woods, south of Plumelec. It is sometimes said that this place is a former site of menhir extractions.
It is a lovely place for family walks ! Discover the walking trail of La Grée, 12 kms at the heart of the Landes of Lanvaux and the Claie valley.