Kermarquer menhir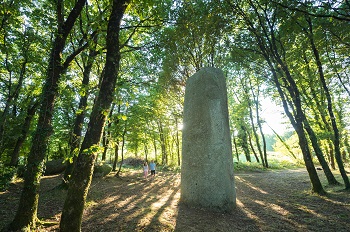 The Kermarquer menhir shows marks of ancient engravings dated from the Neolithic. With 6.72 meters high it is the highest of the Morbihan ! Listed Historic Monument, you can easily reach it by the road. Take a closer look at it once you see it and you will find 7 crosses on the granite's surface. The Men-bras-de-Kermarquer is also linked to it. It is a small 1.80 meters high menhir, currently in a stream below.

GPS location : N47.82479 W2.85879.

Kerara menhir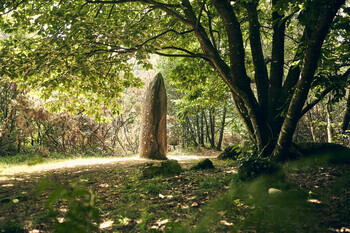 It is a 3.85 meters high menhir, where other stones lie behind it, some pierced with ornamental lakes. It is also listed historic monument and easily reachable by the road.
GPS location : N47.82281 W2.85661
Kermorvant dolmen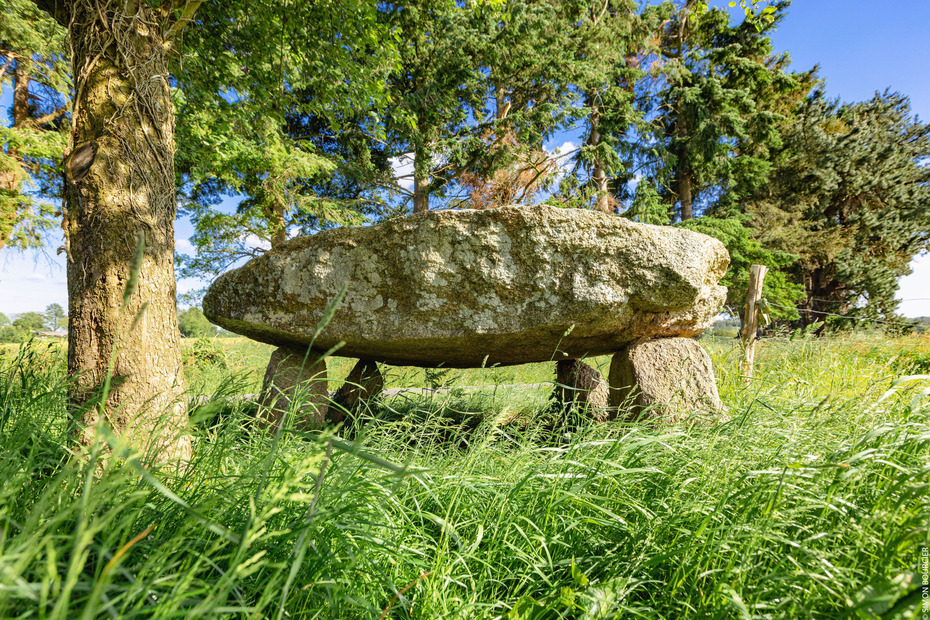 It lies on four supports and might have been a « corridor » dolmen. It is a collective burial. Listed historic monument, visible from the road, it is easily reachable as well.
GPS location : N47.84874 W2.85878