An outdoor contemporary art museum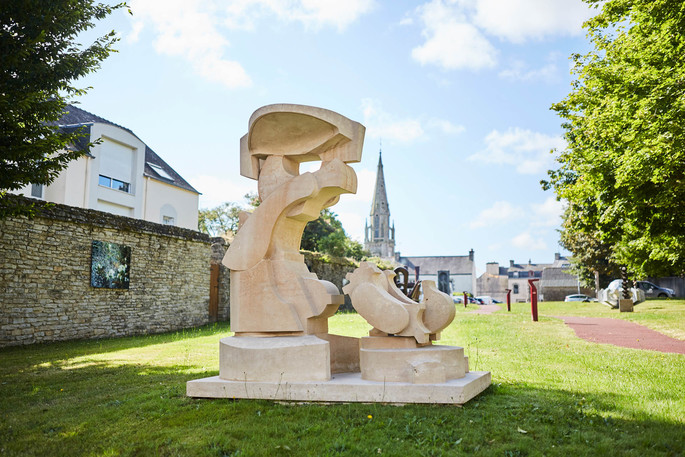 This outdoor museum is easily accessible and located at the heart of Plumelec.
In a green environment, this original place showcases many contemporary sculptures made by French and foreign artists, such as Robert Fachard, Momcilo, Milovanovic, Klaus Shultze....

In order to have all the information about the sculptures and artists before visiting the museum, a brochure is available (in french only) at the town hall reception during its opening hours.
The exhibition area is accessible freely all year long and gives access to everyone to contemporary art.

La Peupleraie
Place du Caporal Bouëtard
56420 PLUMELEC
02 97 42 24 27