The next edition of l'Art dans les Chapelles
The next edition will take place from 2nd July to 19th September
L'art dans les chapelles, what is that ?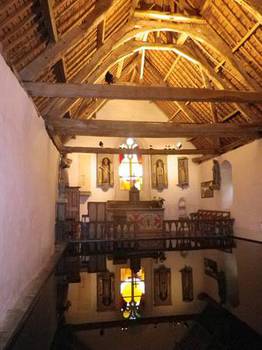 Each summer since 1992, Art in the chapels invites 17 contemporary artists to merge with the religious heritage of the Blavet valley and Pontivy surroundings, at the heart of 15th and 16th centuries' remarquable chapels. Three marked tours lead you to the discovery of 22 patrimonial places and of these unique contemporary conceptions.
Art in the chapels organises meetings, plastic arts workshops and guided visits for individuals, schools and groups all year long.
Ouverture 2021 : from the 2nd July to the 19th September. Open daily in July and August, except on Tuesday, from 2pm to 7pm. In September on Saturday end Sunday, from 2pm to 7pm. On reservation, accompanied visits and workshops of artistic practice for the whole family.
Free.
Informations : 02 97 51 97 21
Learn more on l'art dans les chapelles >>
Photo : chapel Notre-Dame des Fleurs in Evellys, edition 2013 ©Fr. Lepennetier
---
An association to promote contemporary art in chapels
"L'art dans les chapelles" is an association which gathering 16 municipality and the communities of municipalities of Pontivy and Baud (now Centre Morbihan Communauté). Each year, the municipalities of Bieuzy (founder municipality), Cléguérec, Guern, Le Sourn, Malguénac, Melrand, Evellys (Moustoir-Remungol), Neulliac, Noyal-Pontivy, Pluméliau, Pontivy, Quistinic, Saint-Barthélémy, Saint-Gérand, Saint-Thuriau open the doors of hundreds of chapels to the artists.
Many tours will lead you the chapels where unique pieces are waiting for you.
Photo : chapel St Nicodème in Pluméliau ©Fr. Lepennetier
Learn more about our chapels and contemporary art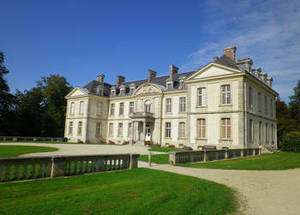 30 minutes away from St Nicodeme chapel, the Kerguehennec Estate hosts exhibitions and a contemporary sculptures park internationally renowned. Many entertainments and outings take place in the park and in the 18th century castle. ©Fr.Lepennetier
Below,
Atelier, work of Claire Colin-Collin, "Pour que quelqu'un les ait vues", chapel Saint-Tugdual, Quistinic, 2017©adc / Atelier, work of Polly Apfelbaum, "Life is not Black and Wihte",chapel Saint-Jean, Le Sourn, 2017©adc / Opening, work Florence Chevalier,"Les plaisirs" chapel Saint-Drédeno, Saint-Gérand, 2017© adc / Henri Jacobs, "Mise en abyme" Chapel Sainte-Tréphine, Pontivy, 2017©A. Mole
Details of chapel saint-Nicodème in Pluméliau © Fr.Lepennetier, Pluche - Chapelle saint-Gildas © SMVB